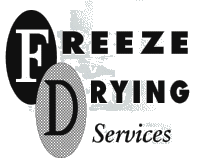 01293 871706

Enquiries@freezedrying.co.uk

Edwards Freeze Dryer (used)

Lyoflex 2.0ss Steam Sterilisable

The plant is in very good condition and was run and tested prior to disconnection and removal

from customer's site.

Specification

Availability: In our workshop awaiting customer inspection by appointment.

Upgrades

The refrigeration systems were fully upgraded in December 2009 and the plant given a major service and instruments calibrated.

Model

Lyoflex 2.0 SS Type The chamber is designed to fit into a clean room/sterile suite. Manufacture date 1989 and subsequently serviced and maintained to the highest level.

Shelf area

2.2m

2

Shelves

4 useable + 1 compensating

Shelf size

609mm wide x 914mm deep

Shelf spacing

90mm Shelf stoppering Yes - Hydraulic

Condenser ice capacity

40

litres

Defrosting

Water/Steam

Chamber and condenser

AISI 316L stainless steel

Services Required:-

Power: 16Kw (415volts 3phase 50hz) Cooling water: 3200 litres per hour Compressed Air: 6 bar Steam consumption: 70 Kg/hr Defrost water: 350 litres Recommended chiller: 15000Kcal/hr Chamber – Condenser: Isolation valve in-between vessels Automatic control system: Yes – Edwards Lyomaster & PLC Chart recorder: Yes

Approximate Performance

Maximum shelf cooling: -50

o

C Pre-freezing

Maximum shelf heating: +60

o

C

Condenser temperature: -75

o

C

Chamber vacuum: 9.0 x 10-

3

m/bar

System pressure rise: 15 microns in 1 hour

Refrigeration system

1 x dedicated compressor for shelf cooling via heat exchanger. 1 x dual use compressor for condenser cooling and shelf cooling via a heat exchanger.

Vacuum

E2M30 vacuum pump

Refrigerant

HFC (Isceon 89) Plant footprint 1558mm deep x 2110mm wide x 2160mm high with separate electrical control and mains cabinets. Gross weight 3,050 Kgs

Price

Please contact us for details.